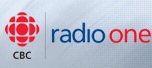 Much to my surprise, my last CBC Radio column has been posted on line. They haven't been posting my columns on the website very much (the last one before this was January) so I haven't been checking it regularly. Anyway, this one aired April 5th and it was on the topic of spring beer.
You can listen to the entire piece here but, in a nutshell, I discuss what makes a beer appropriate for spring. I consider that since spring is a transition period from winter to summer (that is, if we ever get spring again around these parts), that the beer should also be something of a mid-point beer between the heavier, darker beer of winter and lighter, summery beer. Which lands on the territory of malt-accented but not heavy amber beer. Oktoberfests, Steam Beer, Irish Red Ales and the like.
I suggest that brewers are paying more attention to spring than they used to. I said that in part to provide an anchor for the piece, but in part I believe it is true. I do think we are seeing more beer specifically designed for spring than we used to. Spring used to be when breweries ramped up production getting ready for the summer blitz and the thought of something specific for the April/May period was secondary.
That is only partially true, of course, as many beer traditions are spring-focused. Marzen and Maibock would be two obvious spring styles. But I do think we are seeing a little more intentionality in spring seasonal releases and the like.
To prove my point, I mentioned a few beer currently available that reflect spring, including Wild Rose's Natural Born Keller and Big Rock's Paradox Light Dark Ale. And then I featured Mill Street's Spring Thaw, a red ale made with maple syrup and smoked malt (actually smoked at the brewery – pretty cool). The plan for the column was to sample the beer on air, but the regular host fell ill that day and the substitute is a guy who doesn't drink alcohol. Too late to change topics, we forged ahead without the popping of the bottle cap and had to depend on my ad-libbed description of the beer.
Tasting or no, I still think it was an ideal choice to highlight the new trend toward beer explicitly designed for spring release. Malt forward, with a touch of maple sweetness, but with a balancing dryness at the end. All the qualities you want in spring beer.
Anyway, enjoy this CBC column while you can. Lord knows when they will post another one.