Everyone talks about the west coast pale ales of B.C. or the Belgian-inspired strong ales of Quebec. The Ontario brewers get the benefit of being in our nation's largest market. However, out here on the prairies, we hold some hidden gems of beer just as impressive as the beers from elsewhere. Now, I could keep them a secret so there are more for us, but I think beer drinkers across Canada and the world need to know more about Western Canada's craft brewers. So below is a short rundown on the prairie micros.
The list is getting quite long, so if you are looking for a specific province/territory, click on the anchor links below.
ALBERTA
4th Meridian (Lloydminster)
This brewery will always hold the record for being Alberta's eastern-most brewery, located in the border city of Lloydminster. The three co-owners (and family members) are starting small, operating out of a acreage shed just outside of town, but are planning to move to the city proper in 2017 where they will offer craft-made beer for thirsty residents.
Regular Beer Line-Up: Bachelor Blond Ale, Re-Session Ale, Mango Hefeweizen
Website: 4mbrewingco.com
Alley Kat Brewing (Edmonton)
Operating since 1996 by former provincial government employee Neil Herbst and his spouse Lavonne, they have a reputation for consistently high quality beers. The permanent line-up includes something for everyone, and one of the brewery highlights include a regular stream of new and creative seasonal offerings, sometimes repeated, sometimes on-offs. They have intentionally grown slowly over the years, giving them fiercely loyal local following. Their beers are much harder to find outside Edmonton.
Regular Beer Line-Up: Full Moon IPA, Aprikat, Scona Gold Kolsch, Amber Ale, Main Squeeze Grapefruit Ale.
Website: www.alleykatbeer.com
Annex Ale Project (Calgary)
Annex Ale Project opened its doors in the spring of 2017 hoping to create a small-scale community-focused brewery. Started by ex-Village Brewing brewmaster Andrew Bullied, their focus is on rotating selections with a goal of releasing a new beer every month. They also have a craft-made soda line to satisfy the non-alcoholic crowd.
Regular Beer Line-Up: XPA, North American Bitter
Website: annexales.com
Amber's Brewing (Edmonton, Closed)
Started as an upstart brewery on 99 street in 2007, Amber's sought to build a stable of brands using creative ingredients and local icons. In 2012, troubles with their landlord forced Amber's out of their brewery. For a couple of years they contract brewed their brands at St. Albert's Hog's Head Brewing, which his now closed.
Regular Beer Line-Up: Australian Mountain Pepper Berry lager, Sap Vampire Maple Lager, Kenmount Road Chocolate Stout, Zombie Apocalypse Pale Ale.
Banded Peak Brewing (Calgary)
A year ago, a group of outdoor enthusiasts decided they wanted to open a brewery. To whom do they want to market? The outdoor community, of course. Banded Peak, named after a mountain near Bragg Creek which they hiked many times, is designed to appeal to the hikers, skiers and campers of Alberta. Packaged in cans, their mission is to create beer that works for outdoor activity but still tastes good.
Regular Beer Line-Up: The Plainsbreaker Pale Ale, Summit Seeker IPA, Chinook Saison
Website: bandedpeakbrewing.com
Bear Hill Brewing Company (Brewpub Chain: Jasper, Banff, Fort McMurray, Calgary)

Bear Hill consists of four brewpubs owned by Brett Ireland and partners. It began in 2005 with Jasper Brewing, Canada's first brewpub in a National Park. In 2010 they opened Banff Avenue Brewing, followed by Wood Buffalo Brewing in Fort McMurray. Their most recent location is Last Best Brewing and Distilling in downtown Calgary, bringing the total number of locations to four. The line-up differs at each location, branded with local geographic and iconic names.
Regular Beer Line-up: Names and selection varies, although each location has a Pilsner, IPA, Cream Ale and a Stout.
Website: www.bearhillbrewingco.ca
 Bench Creek Brewing (Edson)
Andrew Kulynych is convinced that a brewery outside the lumber and oil town of Edson (about 2 hours west of Edmonton) can become a tourist attraction. He has built a "rural destination brewery" on his property just west of Edson, which happens to contain the marsh lands where Bench Creek (the creek that flows through the town) originates. A local taproom aims to serve locals and travelers alike, with broader distribution of canned product around northern Alberta. The brewery officially opened in the fall of 2015.
Regular Beer Line-Up: Naked Woodsman Pale Ale, White Raven IPA, Black Spruce Porter
Website: www.benchcreekbrewing.com
Bent Stick Brewing (Edmonton)
Opened in spring of 2016, Bent Stick is a small, very small brewery founded by four former Alley Kat brewers. They have a unique model for Alberta – no kegs or growler fills, packaging in 650-ml bottles only and, mostly, no regular line-up of beer. Every beer will be a one-off, or at least an irregular occurrence. Small batches will help create a "gotta get this" energy around their beer.
Regular Beer Line-Up: None – all one-offs.
Website: @bentstickbeer (No Website)
Big Rock Brewery (Calgary)
The grand-daddy of Alberta's craft brewing scene, who, it could be argued, have jumped into the bigger brewing pond. Formed in 1985 yes 25 years ago by Ed McNally (and still owned by the McNally family) they dwarf all of Alberta's other brewers in volume. Their distribution is now national in reach, and they have solidified their place as a mainstay of Alberta beer industry. Recently, they have revamped their line-up and begun a regular program of seasonals and one-off specialty beer in an effort to re-capture their craft roots.
Regular Beer Line-Up: Traditional Ale, Grasshopper, Warthog, Honey Brown, McNally's Extra, Scottish-style Heavy, Saaz Pilsner, Dunkelweizen, Mosaic Lager, Rock Creek Cider.
Website: www.bigrockbeer.com
Blind Enthusiasm Brewing (Edmonton)
Blind Enthusiasm is not just a brewpub. It is not just a brewery. It is an experience. Owner Greg Zeschuk has built a multi-business market building in Edmonton's Ritchie neighbourhood, complete with a bike shop, coffee roaster and meat shop to compliment his brewpub, which offers a range of styles. But wait! There's more! A few blocks away, Zeschuk is building a second brewery, one that will be devoted to producing sours, lambics and other spontaneously fermented beer. The brewpub opened in the spring of 2017, with the second brewery coming sometime in 2018.
Regular Beer Line-Up: TBA
Website: www.blindenthusiasm.ca
Blindman Brewing (Lacombe)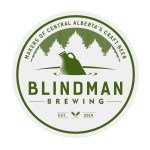 The Doef family is well known in northern Alberta for its quality greenhouse produce – tomatoes, cucumber, eggplants. Now the Lacombe-based family has branched into beer.  Blindman Brewing, named after the river that meanders in the area, is Lacombe's first local brewery, and its partners are a who's who of the Alberta craft beer scene.Their aim is hoppy, assertive beer. Initially distribution will consist of Red Deer and area as well as Edmonton. Early months have seen a quick expansion of the brewery's plans.
Regular Beer Line-Up: River Session Ale, Longshadows IPA, Saison Lacombe, Rotating Kettle Sour Series
Website: www.blindmanbrewing.com
 Boiling Oar Brewing (Calgary)
There are two ways to open a brewery. You can get financing and build the brewery the size you want. Or you can self-finance and start small. Mark Zemlak went the second way. Wanting to brew for passion rather than to pay back lenders, Zemlak and his partners have started small. Opening in April 2016, they have a small brewhouse and for the moment only sell their beer in kegs to local Calgary locations. They may get bigger in the future, but for now it is a labour of love.

Regular Beer Line-Up: Pale Ale, Kolsch, Imperial IPA
Website: www.boilingoar.com
Brauerei Fahr (Turner Valley – Projected Opening 2017)
Jochen Fahr has deep German beer roots. His father was a brewmaster in Germany for 40 years. Even after moving to Canada in 2008, Fahr's passion for German beer did not abate. So he is opening his own brewery devoted exclusively to German-style, Reinheitsgebot-compliant ales and lagers. Planning is well underway in the small town south of Calgary and he hopes to have his German-inspired beer selling in southern Alberta by the end of 2016. In the meantime they are contract brewing at various locations.

Regular Beer Line-Up: Fahr Away Hefeweizen, A Little Too Fahr Pilsner, Old Fahrt Altbier
Website: www.brauerei-fahr.com
Brew Brothers Brewing (Calgary) CLOSED
A small Calgary brewery opened in 1994 that had become something of an enigma in recent years. They closed their taproom a few years ago, and now brew irregularly. They have a handful of draught accounts in the Calgary area, plus a couple in Edmonton. In February 2014 they announced their permanent closure.
Regular Beer Line-Up: Black Pilsner, Ambush Ale, Tumblewheat Hefe
Website: www.brewbrothers.com
Brewster's (Brewpub Chain: Edmonton, Calgary, Regina)
A prairie-based brewpub chain, started in Regina in 1989 by the Lanigan family. They entered Alberta in the mid-1990s and now have 6 locations in Calgary and 5 in Edmonton. However, brewing only occurs at two locations. They offer a full range of beer styles, using their 10 regular beer to appeal to a broad audience and up to six seasonal beer at any time to be more creative.
Regular Beer Line-Up: Original Lager, Hammerhead Red, Bigfoot Blueberry Ale, Wild West Wheat, Bow Valley Brown, River City Raspberry Wheat, Flying Frog Lager, Rig Pig Pale Ale, Vampire Republic Czech Pilsner, Farmer's Tan White
Website: brewsters.ca
Canmore Brewing (Canmore)
Two engineers involved in oil and gas got tired of the industry and so decided to open a brewery. The end result is Canmore Brewing, the town's second craft brewery, which just opened in January 2017. Their plan is to offer beer, packaged in cans, that fit with the outdoor culture of the region. Beer to go hiking with.
Regular Beer Line-Up: Ten Peaks Pale Ale, Georgetown Brown Ale, Railway Avenue Rye India Pale Ale, Mineside Stout
Website: www.canmorebrewing.com
Caravel Brewing (Calgary – Projected Opening 2017)
There are many styles of beer for sale in the Alberta beer market. But Caravel owner Vlad Covali notices that there is a gap in the market. He wants to make fresh, European style beer. He argues most European beer sold in Canada is past its prime. He is hoping to offer fresher versions for local consumers. They received their manufacturer's license in March and hope to have beer on the market by May.
Regular Beer Line-Up: Captain's Lager, Dead Ahead Irish Red Ale, Hazy Horizon Hefeweizen
Website: caravelbrewery.com
Cold Garden Brewing (Calgary)
Part of the new wave of small, funky urban breweries opening in the province, Cold Garden opened in the spring of 2016 in the funky neighbourhood of Inglewood. Founded by the trio of Blake Belding, Kris Fiorentino and Dan Allard, they plan on offering small batches of quality, eventually in four sizes of cans, although for the moment they are keg-only. The three are keeping their day jobs until the brewery catches its feet.
Regular Beer Line-Up: East Calgary Lager, All-Nighter Vanilla Cappuccino Porter, This Must Be The IPA, Red Smashed In Buffalo Jump, One Summer in Saskatoon, Cakeface Vienna
Website: www.coldgarden.ca
Common Crown Brewing (Calgary)
What do you do when you get bored with hanging out with movie stars? Brothers Damon and Andrew Moreau grew tired of working in the film industry, and decided the next step needed to be opening a brewery, which they successfully did in the fall of 2016 opening their doors to the public. The brothers join a quickly expanding list of craft breweries in Calgary in the emerging beer district in northeast Calgary. The vision is to re-create a sense of social, face-to-face engagement between people.
Regular Beer Line-Up: Brewmaster Blonde Ale, Journeyman IPA, Coppersmith Brown Ale.
Website: commoncrown.ca
Coulee Brew Co. (Lethbridge)
Lethbridge was without a local brewery for a long time. Then came Coulee Brew Co., which launched in 2015 and opened its brewery in early 2016. Founded by restauranteur Scott Crighton and Deborah Pallet it aims to provide accessible craft beer to this southern Alberta city and distribute around the province. They hope the attached restaurant will become a destination and town and hope to ship their beer around the province.
Regular Beer Line-Up: IPA, Amber, Cream Ale
Website: coldgarden.ca
Dandy Brewing Company (Calgary)
Alberta's first nanobrewery, finally allowed under rule changes in late 2013, Dandy Brewing is a partnership of four former homebrewers aiming to stay small and local. For now brewing on a tiny 400 litre system, they brew up British-inspired ales for cask sales and limited 650-ml bottle runs. They have a couple of year-round mainstays but focus a lot on their seasonals and one-offs. At first the four kept their day jobs, but are now working on the brewery full time. They are now planning for a significant expansion to take them out of the realm of nanobrewery.
Regular Beer Line-Up: Golden Brown Dandy, Dandy in the Underworld
Website: Thedandybrewingcompany.com
Dog Island Brewing Company (Slave Lake)
At the moment a very small brewery located in the northern Alberta town of Slave Lake. And I mean very small. Like large homebrew system small. But that is just for now. The two friends have plans for a full-fledged brewpub and production brewery in downtown Slave Lake. The focus will always be servicing the locals, but with some vision for broader distribution. But for now, to get their beer, you need to search hard.
Regular Beer Line-Up: Dandy in the Underworld, Golden Brown Dandy Ale
Website: thedandybrewingcompany.com
Drummond Brewing (Red Deer)
Back in the 1980s, Drummond was a well-known Alberta brewery that inherited the Uncle Ben's brewery, specializing in light lagers, including an brown-cardboard clad generic Beer Beer. Kevin Wood and Cody Geddes-Backman, who have no connection to the original brewery, bought the brand name and started up a new operation in 2009. They, like their namesake, are aiming for the discount beer market by creating canned lagers retailing at an economic price. They have even brought back the generic beer, although dressed in white, rather than brown. In 2014, Drummond launched a craft beer line, under the brand Something Brewing. Packaged in unique can four-packs the Something Brewing line is intended to honour craft traditions.
Regular Beer Line-Up: Drummond Lager, Drummond Strong, Beer Beer, Drummond Gluten Free, Something Brewing Gimme That Nutt Brown Ale, Something Brewing Darkside Schwarzbier, Something Brewing Hop Bomb IPA,
Website: www.drummondbeer.com

Fat Unicorn Brewery (Plamondon)
I know. Your first question is "where is Plamondon?" For the record it is a small town west of Lac La Biche in Northern Alberta. Fat Unicorn, whose logo is a Rhinoceros, opened its doors June 2015. The brewery sits on owner and head brewer Paul Reutov's land just outside Plamondon. Currently he is brewing two accessible beer and envisions turning the out-of-the-way brewery into a destination brewery, where people come for day trips, enjoy the scenery and try some beer.
Regular Beer Line-Up: Last Call Blonde Lager, Naughty Amber Ale
Website: fubrew.com
Folding Mountain Brewing (Hinton – Projected Opening Summer 2017)
Highway 16 heading into Jasper is an important route. Thousands of visitors are nearing the end of their trek from Edmonton to the mountain park. They are likely ready for a beer. Seems a pretty good place to open a brewery. Aric Johnson and Jason Griffiths certainly thought so. That is why they are building a brewery right off the highway just west of Hinton. Folding Mountain plans to serve the local population, tourists to the area and do some distribution around the province for good measure. Expect their opening at the height of Canada's 150th anniversary celebrations.
Regular Beer Line-Up: TBA
Website: foldingmountain.com
GP Brewing Co. (Grande Prairie)
On the surface, it might seem like the northwest Alberta oil and agriculture city of Grande Prairies has been missed the craft beer revolution. Maybe not anymore. Jason Petrone, owner of a local pub in Grande Prairie, decided the time was right to brew craft beer. He has just opened a new brewery in downtown GP that produces accessible craft beer to the region based on its solid connections to the region. The flagship is a pale lager, supplemented with a range of styles including a honey brown, stout, hefeweizen and an IPA. They opened in March 2016.
Regular Beer Line-Up: True North Lager, Mercury Premium Lager, Harvest Hefeweizen, Blow Out Stout, TK IPA, Downtown Honey Brown
Website: gpbrewingco.com
Grain Bin Brewing (Grande Prairie)
The plan behind Grain Bin is dfferent than any other brewery project in the province at the moment. The partners behind Grain Bin want to stay small. They have designed their business around providing quality craft beer for area pubs, to give them something unique they can sell to customers. They also see themselves making exclusive beer to events, weddings and the like. The brewery size allows for lots of flexibility, meaning they also intend on involving their customers in beer design. On top of all that they have two of their own branded beer to be sold in the region. But small is beautiful for Grain Bin. They opened in early 2016.
Regular Beer Line-Up: Pipestone Pale, Red Willow Amber, Aurora Chai Tea Milk Stout
Website: grainbinbeer.com
Grizzly Paw Brewing Company (Canmore)
Niall Fraser started Grizzly Paw as a brewpub in the idyllic Canmore in 1996, and quickly turned it into a mountain resort favourite. They added a microbrewery license in 2007 which allowed them to bottle three of their beers for distribution across Alberta. In the summer of 2013 they opened a new, larger brewery off-site to facilitate broader distribution across the province. At the pub, a wider range of beers are available on tap, including a rotation of seasonals.
Regular Beer Line-Up (available in stores): Rutting Elk Red, Grumpy Bear Honey Wheat, Powder Hound Pilsner
Website: thegrizzlypaw.com
Half Hitch Brewing Company (Cochrane)
Half Hitch co-founder Chris Heier may be the most patient man in the Alberta beer industry. He and his family have been slowly plugging away at creating Half Hitch Brewing for almost four years. They built a brewery from scratch in the bedroom community of Cochrane, west of Calgary. The brewery is also a full-service restaurant and taproom. The initial plan is to serve the Calgary area but eventually all of Alberta.
Regular Beer Line-Up: Farmer's Daughter Pale Ale, Fire N' Fury Red Ale, Shotgun Wedding Brown Ale
Website: www.halfhitchbrewing.ca
Hell's Basement Brewery (Medicine Hat)
This city in the heart of the flatland southern prairie hasn't hosted a brewery in 89 years. Until summer 2016 when Hell's Basement opened its doors, that is. The creation of six passionate beer fans, Hell's Basement is firmly committed to being local, right down to its name which is based on a Rudyard Kipling quote extolling the virtues of the city (really). Packaging in cans and also offering growler and crowler fills at the tap room in a light industrial zone, for the moment they are available only in the Hat, but expect more in the future.
Regular Beer Line-Up: Boxcar Comforts Blonde Ale, Paddle Wheel Pilsner, Polly's Pale Ale, All Hops for a Basement IPA
Website: www.hellsbasement.com
High Line Brewing (Calgary)
Three guys decided Calgary needed a local beer project –  a brewery focused on providing good beer to the people who live nearby. They didn't see one, so they opened one themselves, opening in late 2016. Located in the hip neighbourhood of Inglewood, High Line serves the traffic that comes through its tasting room, supplemented by can and keg sales with other Calgary restaurants and pubs. They are hop-forward, creative and committed to making beer that their local customers want.
Regular Beer Line-Up: TBA
Website: www.highlinebrewing.com
Hog's Head Brewing (St. Albert) CLOSED
Hog's Head fired up the kettles in the fall of 2012 and is St. Albert's first brewery in history. Owner Brian Molloy has been around the Alberta liquor scene for years as owner of a distribution company. They leaned towards hoppier beer and beer with a twist to them. They also had a line of lower-priced beer, marketed under the label "Roughneck", which was a Calmar-based brewery that closed a couple of years ago. Hog's Head closed its doors in the spring of 2015.
Regular Beer Line-Up: Hopslayer IPA, Baby Back IPA, Bear Beer Ale, Clockwort Orange Wheat Ale, Whole Lotta Rosie, Boss Hog Oatmeal IPA, Roughneck Pumpjack Lager, Roughneck Alimony Ale, Sherlock Colleen's Amber
Website: www.hogsheadbrewing.ca
Hub Town Brewing (Okotoks – Projected Opening 2018)
There is no stopping the Watts. This high energy couple have found a way to hold down day jobs, raise a family and take the steps toward creating a brewery in downtown Okotoks. Currently they operate a custom homebrew equipment and supply business, providing functional and attractive small-scale homebrew systems. But their plan is to open a brewery to translate their all-grain homebrew kits into full-scale brewing for the residents of Okotoks. While it is a ways off, their plans continue to move forward.
Regular Beer Line-Up: TBA
Website: hubtownbrewing.com
King of Springs Brewing (Didsbury)
King of Springs is a low-key operation in downtown Didsbury (an hour north of Calgary). The owner-operator handles brewing on weekends while keeping his day job. It is a quiet little operation and few in the industry know much about it. The beer are available in howlers and growlers at a local liquor store in Didsbury. They opened in early 2016.
Regular Beer Line-Up: Pale Lager, Cream Ale, IPA, Brown Ale, Pilsner
Website: www.hogsheadbrewing.ca
Lakeland Brewing (St. Paul)
When you have run a successful pharmacy for many years, opening a small, local brewery is your retirement adventure. At least it is if you are Colin Porozni. The retired pharmacist opened Lakeland Brewing to create a small-scale, local brewery for residents of this small town 2-hours north of Edmonton. Small batches served exclusively at his tap room and select pubs in St. Paul, this is a brewery that you have to make a point of going to if you want to try their beer. They opened in the summer of 2016.
Regular Beer Line-Up: Frigid Gypsy Blonde, Jaybird Amber Ale,  Honey Brown Ale, Power Failure IPA
Website: lakelandbrewing.wix.com
Medicine Hat Brewing (Medicine Hat)
There was a brewery in the southern city of Medicine Hat back in 1913 (in fact it was the town's second brewery). But there hadn't been one for almost a century. While Hell's Basement gets to stake the claim of being the first modern brewery in the city, Medicine Hat Brewing – named after the 1913 version – opened its doors a scant few weeks later in December 2016. With a spacious tap room in the Brier Park Industrial Park. They are starting with a range of accessible beer to attract the southern Alberta crowd.
Regular Beer Line-Up: Sin Bin Red Ale, Aberdeen Pale Ale, Industrial Avenue IPA, Gentlemen's Stout, Hatfield Blonde Ale, Burnside Blood Orange Ale
Website: medicinehatbrewingcompany.ca/
Mill Street Brewpub (Belgium, Calgary)
Until recently, Mill Street was a successful Toronto-based Canadian craft brewery. In recent years they started opening brewpubs, including in Ottawa, St. John's and the Toronto airport. In 2016, Mill Street was purchased by AB-Inbev (owners of Labatt's in Canada), making them part of the largest beer corporation in the world. The purchase didn't change the brewpub plans and their newest opened on the trendy 17 Ave S in Calgary in the fall of 2016. It offers a combination of Mill Street mainstays and one-offs brewed on-site.  Allow your attitude regarding multinational corporations guide your decisions about the brewpub.
Regular Beer Line-Up: Variable
Website: millstreetbrewing.com/calgary-brew-pub
Minhas Brewery (Wisconsin, Calgary)
Minhas was opened by the brother and sister team of Ravinder and Manjit Minhas in 2002 with the purpose of brewing discount beer as Mountain Crest, Boxer and other various brand names. From the start they brewed their beer in an industrial brewery in Wisconsin. Over time they grew to be the 14th largest brewery in the U.S., with most of their product being exported into western Canada. During that time they started dabbling in marketing beer in the craft segment under a variety of names. In 2012 they opened a small brewery in Calgary to supplement the main brewery in the U.S.. Their beer are controversial as they market themselves as craft beer but many question the voracity of those claims and they are generally excluded from craft beer organizations.
Regular Beer Line-Up: Mountain Crest, Boxer Beer, Lazy Mutt (series), Double Axe, Thunderbolt, Huber Bock, Swiss Amber, Rhinelander Bad Hare (series)
Website: www.minhasbrewery.com
Norsemen Brewing Company (Brewpub: Camrose)
Believe it or not, Camrose has a brewpub. Having opened in the spring of 2011, it is small and focuses on the local Camrose population. It offers two regular beer with a third rotating seasonal.
Regular Beer Line-Up: Longship Lager, Eric Red Lager.
Website: www.norsemeninn.com
Oldman River Brewing (Lundbreck, Projected Opening Spring 2017)
You can be forgiven for not knowing where Lundbreck is. For the record it is on Hwy 3 between Pincher Creek and Crowsnest Pass. Spouses Brittney and Adam Wilgosh and longtime friend Dan Christensen have all lived in the Lundbreck area for years and have long thought about opening a brewery. Recent law changes made it feasible. They know being in uncharted territory as the first brewery in the region has advantages and challenges. They hope to have beer for sale in late spring.
Regular Beer Line-Up: TBA
Website: Not Available Yet
Olds College Teaching Brewery (Olds)
In 2013 Olds College opened Canada's second Brewmaster and Brewing Operations Management Diploma Program (the first is at Niagara College). Of course, a brewery program needs a brewhouse upon which the students can learn their craft. And if you make beer in a brewery, you might as well sell some of it.
Regular Beer Line-Up: Hay City Wheat, Aggie Ale, Prairie Gold IPA, Old Skhool Brown Ale.
Website: Olds College Brewery Website
Outcast Brewing (Calgary – Projected Opening 2018, currently brewed at Cold Garden)
Outcast offers a totally new way to open a brewery. Rather than spend hundreds of thousands of dollars to build a brewery, they have partnered with Cold Garden to put out their first beer. This is a temporary plan, as they hope to open their own brewery in the next year or so. For now, look for their single beer, a Double IPA, and the occasional seasonal.
Regular Beer Line-Up: Make It A Double IPA
Website: None Yet
Polar Park Brewing (Edmonton – Projected Opening 2017)
Robert Oeming's grandfather, Al Oeming, was the longtime owner of the Alberta Game Farm (later changed to Polar Park), which housed a wide range of exotic animal species in a farm outside Sherwood Park. The Farm closed in 1999, but Robert had long wanted to find a way to resurrect the family business. A game farm is passe these days, so he is going for a brewery. They have secured the old Bee Bell Bakery south of Edmonton's hip Whyte Avenue and hope to later in 2016 open a full production brewery with a small tasting room to serve Albertans.
Regular Beer Line-Up: Man of the North White Ale, Arctic Fox Trot India Pale Ale, Raiders of the Lost Arctic Red Ale
Website: No Website Yet
Prairie Brewing (Three Hills)
Three friends went to Australia and realized what craft beer can be. The end result was one of Alberta's newest breweries in an unlikely location. For now they are brewing on a small pilot system, so their beer is hard to find. But this is just a starting point for a bigger operation.
Regular Beer Line-Up: TBA
Website: prairiebrewco.com
Prairie Dog Brewing (Calgary – Projected Opening July 2017)
Prairie Dog aims to return to  a local model of brewpubs, where the beer is central and the goal is to create a full beer experience for customers. The foursome who are founding the brewpub are aiming for a centrally located location where they can sell beer to a wide range of customers.
Regular Beer Line-Up: TBA
Website: prairiedogbrewing.ca
Ribstone Creek Brewery (Edgerton)
Based in the most unusual of places – a very small town in eastern Alberta – Ribstone released its first offerings in late 2011.All of its beer is produced in their new brewing facility in Edgerton. The flagship beer is a pale lager and the plan is to capture some of the neglected rural Alberta market. The four owners are savvy businessmen with little beer experience, however they have roped in David Beardsell, of Bear Brewing and most recently Kamloops' Noble Pig fame, to offer beer advice. They also offer regular seasonals .
Regular Beer Line-Up: Ribstone Creek Lager, Rangeland Pale Ale, Lone Bison IPA, Old Man Winter Porter and Great White Combine White IPA
Website: ribstonecreekbrewery.ca
Rocky View Brewing (Bearspaw)
Don't try to visit Rocky View owner Lyle Thorsen at his brewery, because to do so you will have to ask permission to come to his home. Opened in fall 2016, Rocky View is a sideline project for Thorsen, who works full time in the oil patch. The brewery is small and the ambition is to keep it "fun". It is located in the shop on their personal property on their acreage outside Cochrane. He might be part-time but Thorsen is serious about making good beer for Calgarians. It will take some effort to find the beer, but if you go to the right places you will find it.
Regular Beer Line-Up: Blonde, Amber, IPA
Website: rockyviewbrewingco.ca
Situation Brewing (brewpub, Edmonton)
Wayne Sheridan and Kale Edwards took a trip to Portland for a friend's stag. What they experienced there changed their perspective on beer. They kept asking themselves why Edmonton didn't have the kind of beer places Portland had. And, unlike many of us, they decided to do something about it. They are opening Situation Brewing, a destination brewery and restaurant just off of the hip Whyte Avenue on Edmonton's southside. As the name implies, they want to anchor the project in a sense of place. they opened to significant fanfare in the spring of 2016. In addition to their regular beer and seasonals, they offer a new, fresh cask ale every day of the week.
Regular Beer Line-Up: Page Turner IPA, Extrovert Red Ale, Declan's Irish Stout, Gateway Wheat, WTF-Raspberry, Random Acts Pale Ale, Afternooner Tea Saison
Website: situationbeer.com
Six Corners Brewworks (Okotoks, Projected Opening 2017, currently brewed at Paddock Wood)
Luke Woolridge knows a thing or two about beer. The Alberta native has a Masters in Brewing and has been  head brewer at Paddock Wood in Saskatoon. He has always known he wanted to own a brewery, the question was how? He recently decided to make the jump and is planning to build a brewery in his hometown of Okotoks. While he jumps through the hoops needed to get that going he is being a gypsy brewer, brewing batches at various breweries, including Saskatoon Brewing and Paddock Wood in order to get the brand out there. They have been expanding their line-up due to encouraging demand.
Regular Beer Line-Up: Trailhead IPA
Website: sixcorners.ca
The Well Brewing Company (Calgary – Projected Opening TBA)
Most people have heard of Community Supported Agriculture, where consumers pay farmers directly to support their operation and receive a portion of the harvest in return. Well, how about community supported beer? Quinn Wilton and Bryton Udy, two Mount Royal University business students came up with the idea as a class project. They liked it so much they decided to make it a real thing. The project sells memberships (not ownership) to members of the community who, in return for their money, receive a volume of beer and other benefits from the brewery. The project is in membership-building mode right now, but hopes to soon be producing beer, first exclusively for members, but after for the general public.
Regular Beer Line-Up: TBA
Website: thewellbrewing.ca
Theoretically Brewing (Lethbridge)
Lethbridge has been without a brewery for a very, very long time. The good news is that as of December 2015, they now have one officially up and running. Theoretically Brewing, the brainchild of Kelti Boissonneault and Kris Fischer, is small – very small. But it is big in its commitment to serving the local Lethbridge community. Their science geek-themed, bottle-conditioned beer is brewed on a tiny 5HL system and served in bombers and growlers only (with a few keg sales). If you want to try some, you gotta hit the brewery from Thursday to Saturday during limited hours.
Regular Beer Line-Up: Curiousity Amber Ale, Quantum Wheat Ale, BHB (Black Hole Beer) Stout, Publish or Perish Porter
Website: theorybrew.ca
Tool Shed Brewing (Calgary)
A new operation started in 2013 by two IT guys from Calgary.They started by contract brewing at Dead Frog in B.C. while building their brewery in Calgary. In spring of 2015 the new brewery opened and all of their beer are now being brewed in Calgary. The new brewery also opens up possibilities to enhance the line-up with a series of seasonal and one-off beer.
Regular Beer Line-Up: Star Cheek IPA, Red Rage Ale, People Skills Cream Ale
Website: toolshedbrewing.com
Town Square Brewing (Edmonton, Projected Opening Summer 2017)
Three couples and longtime friends wanted to open a cool pizza joint that served good beer. But then they got thinking, why not brew our own beer? What was at first a random question quickly became an obsession and the beer soon took priority (although they will still serve pizza). Located in the deep south end of Edmonton, Town Square hopes to be a local community anchor for the south end.
Regular Beer Line-Up: TBA
Website: townsquarebrewing.com
Trolley Five Brew Company (Calgary)
Two longtime Calgary restauranteurs, Ernie Tsu and PJ L'Heureux (owner of Craft Beer Market) have partnered to open a brewery/restaurant on Calgary's Red Mile. The sizable bar has a full-scale brewery on site with a goal of offering up six to eight taps at the bar with retail sales around the province. Named after the trolley line that ran through the historic neighbourhood, the pair have created a place that offers great beer and a family-friendly environment. Beer styles and names are still a work in process.
Regular Beer Line-Up: Deraiiled Pale Ale, First Crush White IPA,
Website: trolley5.com
Troubled Monk Brewery (Red Deer)
The Bredo brothers first planned to open a tiny non-brewery in their garage. But once they got into it, they realized they might as well go all the way. They have opend a full scale brewery with tap room in the Riverlands district of the city. At the moment their beer is only available at the tap room, but they soon hope to expand to bars and stores in Central Alberta and Edmonton.
Regular Beer Line-Up: Golden Gaetz Golden Ale, Pesky Pig Pale Ale, Open Road American Brown Ale, Homesteader Belgian Saison
Website: troubledmonk.com
Two Sergeants Brewing (Fort Saskatchewan)
Two former army Sergeants, one British (Keith Edwards) and one Canadian (Kevin Moore) are fulfilling a long-time dream of opening up a brewery. And as it turns out, it is the first brewery in the history of Fort Saskatchewan. Originally planned as a brewpub with additional retail sales, the plan has morphed into a brewery with a fully-functioning tap room and retail sales around the capital region. The beer and the brewery marketing has a distinct military theme, as one would expect.
Regular Beer Line-Up: Bangalore Torpedo IPA, others TBA
Website: twosergeantsbrewing.ca
Village Brewery (Calgary)
A
start-up in 2011, Village Brewery is made up of a number of ex-Big Rock folks trying to get back to their micro roots. They released their first two beer in early 2012, and a third in the summer of 2012. At first only available in kegs, as of the fall of 2012 they started bottling in six packs and began a regular rotation of seasonal beer. Mostly available in Calgary, where they focus most of their energy, you can find the occasional pint of their beer in Edmonton.
Regular Beer Line-Up: Village Blonde Ale, Blacksmith India Black Ale, Wit White Wheat Ale
Website: villagebrewery.com
Wild Rose Brewery (Calgary)
Wild Rose contends with Alley Kat for the title of oldest microbrewery in Alberta. The Calgary brewer has, like Alley Kat, been building its reputation since 1996. Lately it has housed itself in a barracks at the old Currie Barracks which offers the perfect Taproom next door to the Calgary farmers' market but is currently constructing a new, larger brewing facility in another part of town. Wild Rose works toward a more accessible beer in its regular line-up, although its seasonal rotation and its Taproom-only (e.g. Alberta Crude Stout) offerings are quite adventurous. Easy to find province-wide.
Regular Beer Line-Up: Velvet Fog, WRaspberry Ale, SOB, WRed Wheat Ale, Brown Ale, IPA
Website: www.wildrosebrewery.com
Yellowhead Brewing (Edmonton)
In the heart of downtown, Yellowhead took over the shiny downtown brewhouse built for the now defunct Maverick Brewing in May 2010. Not just the name is new; the beer and the business approach are different as well. They have one beer, a premium lager in the German tradition. The plan is to move slowly, starting with draught accounts in pubs and bottle sales only at the brewery. Bottle sales in liquor stores to come in the future. The brewery is named after the beer made by Edmonton's first brewery, Edmonton Brewing and Malting, in 1894.
Regular Beer Line-Up: Yellowhead Premium Lager, Yellowhead Dark,
Website: www.yellowheadbrewery.com
Zero Issue Brewing (Calgary, Projected Opening Spring 2017)
Brothers Mark and Kirk MacDonald are unapologetic comic book geeks, and they love doing things together. They learned to homebrew together and now they are opening a brewery together. In addition to standard beer, they hope to focus on sour ales and wood-aged beer. As such they are the first Alberta brewery to purchase a foeder (a large wooden vat designed for aging wine). The name comes from the comic book world – Zero Issue is a special issue that provides backstory for the series.
Regular Beer Line-Up: Dystopia White IPA, Multiverse Pale Ale, Terraform Porter
Website: www.zeroissuebeer.com
Saskatchewan
9 Mile Legacy Brewing Company (Saskatoon)
The prairies' smallest brewery opened its doors in the spring of 2015. Two longtime homebrewers, Shawn Moen and Garrett Pederson, have partnered up to create 9 Mile Legacy. Currently located in a business incubator space across from the farmers' market, it has a tiny 150 litre system. However, from that small system they plan a series of original beer, including regular cask and experimental offerings. The nano-sized brewery is just the beginning for Moen and Pederson, as they hope to springboard their early offerings into the needed capital to open a full-sized brewery in Saskatoon in the near future.
Regular Beer Line-Up: Constantly rotating
Website: 9milelegacy.com
Black Bridge Brewery (Swift Current)
Opened in late 2014, Black Bridge opens in the relatively unknown beer location of Swift Current. Owners Clayton and Kari Stenson aim for well-crafted, balanced beer that can appeal to both beer geeks and people newer to craft beer. They are opting for packaging in cans, part of a growing trend among craft brewers.
Regular Beer Line-Up: Milk Stout, Centennial Rye Ale
Website: blackbridgebrewery.ca
Bin Brewing (Swift Current) CLOSED
One of the 2013 trio of new breweries to open in Saskatchewan. Bin has been in the makings since 2006, a long time to stay on a project. Their first beer were released in December of 2013 in distinct-looking cans. One is a copper ale and the other a fruit beer with saskatoon berry and raspberry. Bin Brewing has a strong commitment to local, sourcing as many ingredients locally, including the fruit used in their fruit beer and honey for a future honey beer. However in early 2015 the Brewing closed suddenly, ending a short run.
Regular Beer Line-Up: SaskAle, SaskBerry
Website: binbrewing.com
Bushwakkers' (Brewpub: Regina)
Saskatchewan owes a lot to the Robertson Family, who, due to their dissatisfaction with Canadian industrial beer, lobbied hard to change the province's liquor laws to permit brewpubs. They opened in 1991, mere months after the new legislation came into effect. Today they are seen as one of Canada's most popular and highest quality brewpubs. They present a list of highly regarded regular beers along with a healthy mix of seasonal and specialty brews.
Regular Beer Line-Up: Regina Pale Ale, Dungarvon Irish Red, Palliser Porter, Sodbuster Brown, Stubblejumper Pilsener, Last Mountain Lager, Northern Light Lager
Website: www.bushwakker.com
Churchill Brewing (Saskatoon)
Quietly in 2015, Saskatoon's roster of breweries grew by one. It was quiet because at first the founders, Ryan and Curtis Peet, didn't want to create too much fuss. You see, the brewery opened as the exclusive producer of the Original Joe's house beer in Saskatchewan and Manitoba, and the Peets had bigger plans. They didn't want to be known as the OJ's brewer, but instead for their own brew, which they have been selling since late 2015. Now that their own brands are up and running they are happy to go public with their operation.
Regular Beer Line-Up: Sundog Belgian Wit, Churchill Blonde Lager, Plainsmen Pilsner, Rivermen Red Ale, Britisher English Brown Ale.
Website: churchillbrewing.com
District Brewing (Regina)
Opening up in the fall of 2013, District Brewing is Regina's first modern-era micro-brewery (not counting brewpubs). Byron Wiebe handles the marketing and business end, while the brewing is left to Jay Cook, a former brewer with Labatt's in London. for now they are starting with one beer, a pale lager aimed to attract younger drinkers to all-barley beer. Their plan is to transition drinkers to accessible craft quality and then begin releasing more adventurous beer in the future.
Regular Beer Line-Up: Müs Knuckle
Website: districtbrewing.ca
Great Western Brewing (Saskatoon)
Great Western is, in an unexpected way, a creature of corporate amalgamation. In 1989, Saskatoon's Carling O'Keefe plant, which first opened in 1927, was slated for closure due to Molson's buy-out/merger of the historic company. Rather than quietly parade to the unemployment line, a group of 16 local workers got together to buy the plant from Molson. Great Western has made a point of producing beer that proclaims its western heritage, and has become one of the biggest selling brands in Saskatchewan. The beer remain steadfastly mainstream, but they find a way to carve out some of that big boy market. They are big enough to have a substantial reach across the Prairies. In recent years they have added their Original 16 line, which offer slightly more craft-like flavours.
Regular Beer Line-Up: Original 16, Original 16 Copper, Lager, Light, Pilsner, Pilsner Light, Brewhouse Pilsener, Brewhouse Light, Brewhouse Honey Lager, Gold Strong, Olympia
Website: www.greatwesternbrewing.com
Malt House Brewing Company (Brewpub Chain: Regina & Saskatoon)
A chain of pubs in Saskatchewan's two major cities, all claiming to be brewpubs. In all cases the emphasis is on food and alcohol sales, as well as off-sales (off-sales is a major motivation to run a "brewery" in Saskatchewan). The actual brewery and the in-house beer are secondary. However, I include them since it is an all-grain operation, but buyer beware. All the locations serve the same beer line up.
Regular Beer Line-Up: Harvest Wheat Lager, Prairie Pilsner, Red Tail Ale
Website: various
Malty National (Regina)
Malty National is likely Canada's smallest beer corporation, and they like it that way. Kelsey Beach and Adam Smith launched Malty National in the Heritage district of Regina in 2016. Their vision is to create interesting, hop-forward beer for Regina residents while staying small and local. They have no mainstay brands, everything changes up everytime. They have no plans to expand beyond their current size. Their name is entirely ironic and (in my opinion) hilarious. Go to Regina if you want to try their beer.
Regular Beer Line-Up: N/A
Website: maltynational.com

Nokomis Craft Ales (Nokomis)
You can be forgiven for not knowing where Nokomis is. The tiny town of 450 residents is mid-way between Saskatoon and Regina and it is home to Saskatchewan's smallest brewery. Owner Jeff Allport is a one-man show, doing everything from brewing to sales. With a capacity of 800 litres a week, Nokomis sells from the brewery tasting room and at Farmers' Markets in Regina and Saskatoon, as well as some select tap accounts. Also, Nokomis has no regular line-up of beer, opting instead to a constant rotation of new creations.
Regular Beer Line-Up: n/a (offerings constantly changing)
Website: nokomiscraftales.com
O'Hanlon's Irish Pub/Bside Brewery (Brewpub: Regina) CLOSED
A longstanding pub in Regina that has been brewing all-grain beer for the past few years on their in-house brew system. They clearly have a low-key approach to their business as they don't even have a website and I can find out very little about the beer. And clearly that is because is closed a while ago. Easy come, easy go.
Regular Beer Line-Up: Derale Red, Mad Whaley's Bitter, Moustache Stout, Old Reliable Pilsner
Website: n/a
Paddock Wood Brewing (Saskatoon)
The little brewery that could. Former University of Saskatchewan professor, Stephen Cavan, opened Paddock Wood in 2004 determined to make good beer available to Saskatchewanians. In addition to a strong line up of permanent beer, Cavan puts out a series of seasonals as well, all brewed with both eyes firmly on quality and flavour. Paddock Wood is also Saskatchewan's first microbrewery with good distribution in their home province. They can be found in better beer stores in Alberta as well. They now also own a pub in Saskatoon called the Woods Alehouse.
Regular Beer Line-Up: 606 Pale Ale, Black Cat Lager, Czech Mate Pilsner, Bete Noire, London Porter
Website: www.paddockwood.com
Pile O' Bones Brewing (Regina)
Out of the ashes of the failed O'Hanlon's brewing effort (see above), a group of four longtime homebrewing stalwarts decided to take up the challenge of making something viable out of the basement brewery. The result is Pile O' Bones, which has been operating since mid-December 2016. They are starting small in order to catch their feet, but hope their beer catch on and make this pile something durable.
Regular Beer Line-Up: Red IPA, White IPA, Chocolate Stout, Pale Ale, Blonde Ale.
Website: pileobonesbrewing.com
Prairie Sun Brewery (Saskatoon)
Cameron Ewen, a former brewer at Paddock Wood, and his partner Heather Williams opened Saskatoon's latest craft brewery in the fall of 2013. Their small brewing operation is focusing for the moment on satisfying Saskatoon's growing desire for local food. Small batches, limited runs and, for now, keg and growler only offerings are hallmarks of their vision. In the near future they are planning to can their beer for sale in provincial liquor stores. Expansion outside Saskatchewan is a fair distance away. They are intentionally brewing up beer that are less common in the Saskatchewan market, including a saison.
Regular Beer Line-Up: 306 Bavarian Wheat, Prairie Lily lager, Crazy Farm Farmhouse Ale
Website: www.prairiesun.ca
Rebellion Brewing (Regina)

Longtime homebrewer, beer judge and general beer aficionado Mark Heise is finally making the jump to the pros. Rebellion Brewing is a small brewery emphasizing local and quality. For the foreseeable future their beer will only be available in Regina and surrounding areas, including at their brewpub on Dewdney Avenue.
Regular Beer Line-Up: TBA
Website: www.rebellionbrewing.ca
 Saskatoon Brewery (Saskatoon)
This enigmatic brewery is associated with the 2nd Avenue North location of Earl's, and essentially serves as a house beer for the restaurant, giving it almost brewpub status. However, it does retail its beer to select other locations. The owners of the brewery are elusive and so little can be shared about the beer and the brewery's approach to making beer.
Regular Beer Line-Up: N/A
Website: www.saskatoonbrewery.com
Temperance Brewing Co-operative (Saskatoon – Projected Opening 2017)
Born out of the desires of ten homebrewers to ramp up their hobby, Temperance is a brewery start-up with a difference. Structured as a co-operative, a form of democratically-run collective ownership, anyone can join and have a say in the brewery. The $150 membership fee provides access to the co-op's decision making process, beer discounts, special events and other privileges. Beer styles and names will be partly determined by the membership. The co-op hopes to open in 2016 and, in the meantime, arrange to brew some beer under contract to increase their profile and cash flow.
Regular Beer Line-Up: TBA
Website: www.temperancebrewing.ca
Note:
Due to Saskatchewan off-sales laws, the province has more than a dozen pseudo-brewpubs, particularly in Saskatoon. I do not mention them, as generally the beer is sub-standard (most are extract-based) and the purpose of the brewpub license is not to make good beer, but to provide off-sales. Consider yourself warned.

Manitoba
Barn Hammer Brewing Company (Winnipeg)
Tyler Birch isn't afraid of making a leap of faith to get what you want. Birch left university to help out on the family fencing business. He is now leaving fences behind to start up his own brewery. Teaming up with former Alley Kat head brewer, Brian Westcott, they have just opened a 15-barrel brewhouse in Winnipeg. While they are still working out recipes, they envision offering a bit of something for everyone – a couple of accessible styles as well as a couple of beer designed for beer geeks. They hope to have the beer flowing by the end of 2015.
Regular Beer Line-up: Saturday Night Lumberjack Double IPA, Grandpa's Sweater Oatmeal Stout, Le Sneak Belgique Wit, Lousy Beatnik Kellerbier, The 7th Stab Red Ale
Website: barnhammerbrewing.ca
Brazen Hall Kitchen and Brewpub (Brewpub, Winnipeg)
Arising out of the ashes of a Winnipeg restaurant icon – Round Table Steakhouse – is Brazen Hall. The vision of the new project couldn't be any more different than its predecessor, even though it is run by the original owner's son, Kristjan Kristjansson. It hopes to be a go-to beer destination emphasizing British and Northern European inspired beer.
Regular Beer Line-up: Naughty Vic Special Bitter, rest TBA
Website: brazenhall.ca
Farmery Estate Brewery (Winnipeg/Neepawa)
This venture from the owners of a popular Winnipeg restaurant, Luxalune Gastropub, aims to be a self-sustaining estate brewery – growing its own barley and hops for its products. the brewery  opened up in late 2016 and plans continue to incorporating ingredients from the farm.
Regular Beer Line-up: Premium Lager, Canadian Pale Ale, Pink Lemonade
Website: farmery.ca
Fort Garry Brewing (Winnipeg)
A brewery named Fort Garry has existed in Winnipeg since 1930, however the original was bought out by Molson in 1960, who eventually closed the plant in 1990. However Richard Hoeschen fought for the brand name and re-opened Fort Garry Brewing, although in a new location, four years later. It has been brewing ever since. They grew quickly over the last decade and in 2016 were bought by a Manitoba-based equity firm. Fort Garry is widely available across western Canada.
Regular Beer Line-Up: Dark Ale, Pale Ale, Premium Light, Rouge, Frontier Pilsner
Website: www.fortgarry.com
Half Pints Brewing (Winnipeg)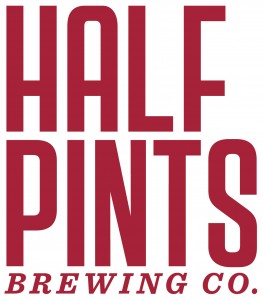 Another example of a small-scale brewery packing a big flavour wallop. Half Pints owner, David Rudge, is a man with a mission. Not content is he to brew good beer he wants to make fantastic beer. Since its opening in 2006, Half Pints has quickly built a rabid following in Winnipeg, and is now branching out to the rest of the west. Their regular line up is impressive, but it may be their seasonal and specialty beers that have made their reputation. They have grown rapidly over the past few years and their beer – both the regular line and seasonals can be found across the prairies.
Regular Beer Line-Up: Little Scrapper IPA, Bulldog Amber, Stir Stick Stout, St. James Pale
Website: www.halfpintsbrewing.com
Little Brown Jug Brewing (Winnipeg)
Opening in December 2016, Little Brown Jug represents something of a homecoming for Kevin Selch. Raised in Winnipeg he came back home after a decade in Ontario to open a unique brewery. Located in a heritage building in the trendy Exchange District, Selch's goal is to make coming to his brewery an honest, transparent, real experience. Starting with just one beer (for now) – and an original one at that – Little Brown Jug hopes to carve out a unique niche in Winnipeg's growing beer scene.
Regular Beer Line-Up: 1919 Belgian Pale Ale
Website: littlebrownjug.ca
One Great City Brewing (Brewpub, Winnipeg – Opening January 2017)
Winnipeg is about to get something it hasn't experienced yet. A gastropub that makes its own beer. Founder Jon Burge is trained in fine dining. He knows food. Yet he decided that a brewpub is what Winnipeg needed. He plans on combining quality food with quality beer. The beer will be a combination of accessible styles and more "edgy" offerings, including at all times a couple guest taps of other Manitoba breweries.
Regular Beer Line-Up: TBA
Website: ogcbrewingco.com
Oxus Brewing (Winnipeg – Opening Mid-2017)
Oxus owner, Sean Shoyoqubov, grew up in Tajikistan, a long distance from Winnipeg. Yet he finds himself the owner of what will soon be one of the city's newest breweries. His plan is to start small and grow as he earns money, avoiding banks and outside investors and all the hassles that come with them. He envisions an eclectic but approachable line-up of beer once up and running.
Regular Beer Line-Up: TBA
Website: oxusbrewing.com
The Peg Beer Co. (Brewpub, Winnipeg)
It may surprise many that Winnipeg does not have a brewpub. That will all change in late 2015 with the arrival of Peg Beer Co. The brainchild of Nicole Barry, one of the co-founders of Half Pints Brewing, it is an inviting space that offers simple food and flavourful beer offerings. Located in the burgeoning Exchange District (now an arts hotspot), The Peg hopes to anchor downtown Winnipeg. Plus it is more than a brewpub, as in addition to up to 12 beer made on site, Barry plans to always have two to four guest taps featuring some of the best craft beer in Canada and the world.
Regular Beer Line-up: Life Coach ISA, Marilyn Rye Ale, Soundtrack IPA, The Countess Stout
Website: pegbeer.com
Torque Brewing (Winnipeg)
Jared Carlberg learned the hard way that in the beer business, you need to be serious. As part of a previous, as of yet unfulfilled, brewpub project, Carlberg witnessed what happens if you don't have enough capital, expertise and vision. So, in launching Torque Brewing, he and his partners are making sure they have all their ducks in a row. Carlberg is a longtime homebrewer and his partners cover the gamut of experiences, from marketing to enginnering to microbiology. Carlberg is a bit vague on his vision at the moment, not wanting to let too much out too soon, but one gets the sense that Torque is a big affair.
Regular Beer Line-up: TBA
Territories
[Yes, I know that Yukon and Northwest Territories are not officially on the prairies, but you gotta have a soft spot for people willing to make beer that far north. Besides no one else has adopted these intrepid breweries.]
NWT Brewing Co. (Yellowknife – Projected Opening 2015)
Husband and wife team Miranda and Fletcher Stevens are aiming to open Canada's most northern brewery (slightly edging out Yukon Brewing). With its full-service 120 seat restaurant, it will be as much brewpub as brewery, serving a town that until  now has had precious little in terms of craft beer options. The in-house beer,all ales, cross a range of flavours and profiles, offering up something for a wide range of beer drinkers. Lager drinkers at the pub will have a selection of guest craft taps to choose. Limited availability in Alberta may come shortly after start-up.
Regular Beer Line-up: Mosquito Repellant IPA, Ragged Pine Pale Ale, Honey Bucket Nut Brown Ale, Bent Prop Cream Ale
Website: nwtbrewingco.com
Winterlong Brewing Company (Whitehorse)
This town ain't big enough for the both of us! Well, clearly it is as  Whitehorse is home to not one, but two breweries. Winterlong Brewing, formed by husband-wife team Marko and Meghan Marjanovic, doesn't plan on arm wrestling mainstay Yukon Brewing anytime soon, since Winterlong is a small nano-brewery. They operate a tiny 3-barrel brewhouse and sell beer on weekends from the brewery. For the moment it will be growler fills only and the occasional tap account in Whitehorse. Winterlong has three regular offerings along with a fourth rotational tap.
Regular Beer Line-up: Pingo Pale Ale, Weekend Warrior IPA, Sweater Weather Oatmeal Stout
Website: winterlongbrewing.com
Yukon Brewing Company (Whitehorse)
Yukon opened in Whitehorse in 1997, and obviously, owner Bob Baxter knew right away he would have to sell to other locations if they were to survive. However, they have not forgotten their home base, and are actually the biggest selling beer on tap in Whitehorse – no small feat. Their beers are flavourful and impossible to pin down to a style, as they are designed using a unique taste panel approach, which creates beers that may deviate from traditional boundaries, but keep the beer drinker in mind. Their beers are widely available in Alberta.
Regular Beer Line-up: Gold, Red, Lead Dog Ale, Midnight Sun Espresso Stout, Cranberry Wheat Ale, Discovery Ale, Chilkoot Lager
Website: www.yukonbeer.com