I have mentioned briefly at times that over the summer I made a commitment to visit as many of the new breweries that have opened in Alberta in recent months. On a series of trips I worked my way around the province, hitting Lethbridge, Calgary, Cochrane, Olds, Didsbury, Red Deer, Lacombe, Edson and Grande Prairie. In all (including stops at the 2 new Edmonton breweries) I hit 17 breweries, all of whom have been operating for a year or less. I still haven't caught up as every month another couple breweries open up.
My plan was (and still is) to publish some observations and stories from the trips to give readers a bit of a sense of what is happening out there. Life has been busy, so I haven't gotten around to doing up much of the writing yet. However, I did succeed in creating a two-part series for my CBC column.
The last two Friday columns addressed aspects of the trip. And (thankfully) I have links to the audio files now.
Part One, which aired September 16, offers a high level analysis of what my visits tell me about the state of the Alberta beer industry. In short, I argue that the "traditional" model for successfully opening a brewery in the province has been transformed. There are now a number of approaches which seem to be proving successful. I will talk more about that later, but it is clear to me there are at least three or four different approaches that can breed success. The variety includes size, beer styles, customer targets and marketing and branding. More on that another day. But I also observed shifting emphases among newer breweries. There is a blurring of the brewpub/production brewery line and the role of the tap room has become huge.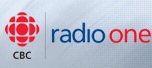 You can listen to Part One here.
Part Two, which aired last Friday, tells some of my favourite stories from my travels, including the Mystery Brewery (read post about it here) and my misadventures trying to find Boiling Oar Brewing, as well as other highlights.
You can listen to Part Two here.
As I mention, I do plan on writing more about my observations arising from my summer beer tour in the coming weeks. So stay tuned!