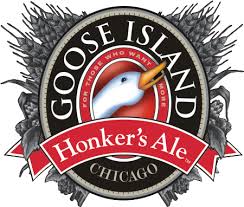 Alberta-based readers of this humble missive are long familiar with the recent influx of reputed American craft breweries into their province. New Belgium, Stone, Goose Island and most recently Red Hook have entered the market, with others, including Boulevard, arriving soon. I also remember a few years ago Alberta being the sole outpost for Dogfish Head before they re-calibrated their distribution network.
Alberta is a natural first stopping point for American breweries. Alberta has open borders with no restrictions on the number of SKUs allowed in the province.This is part of the government's "free market" approach to liquor. I have written before about the consequences of the open border on fostering local production. In short it creates a more difficult market environment for Alberta breweries.
The situation is quite different in Saskatchewan. The SLGA keeps a tight rein on imports into the province, although it has been loosening up in the past couple of years. I have seen a steady growth of Canadian beer, in particular, in the province, suggesting a shift of policy. More recently some of those same big names have stuck their toe into the Saskie market as well.
All of this is to introduce that my latest Planet S/Prairie Dog column focuses on some of the new American arrivals (you can read it here). It is a fairly straightforward column, discussing some of the more interesting breweries, including Anchor, Goose Island and Elysian, and trading in some of the rumours I have been hearing lately.
It makes sense for agents to try to ship some product to Saskatchewan, even if small quantities. The pallets are coming to Alberta anyway, so it is a short jump to get it over to Saskatchewan. What is more interesting to me is that the SLGA is willing to increase the number of SKUs active in their warehouse. Government may more slowly, but it still responds – sort of – to consumer demand.