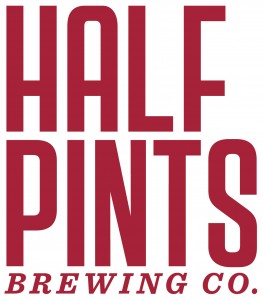 I mentioned a month or so back that Half Pints was brewing up a holy trinity of Oktoberfests to celebrate the annual celebration of beer. At the time, it didn't look like any of the beer would make their way out of Manitoba. However, since then the regular Oktoberfest did escape the confines of the Red River and arrived in select Alberta stores a couple weeks ago.
Also, the good (and clearly generous) folks at Half Pints sent me a care package of a bottle of each of their Oktoberfests (plus a couple of other gems I may write about later). You can imagine that was a good day meeting the letter carrier! After letting the beer go through a customary de-travel shocking for a few days, I took some time to savour each of them over the course of another few days (feeling I needed to stretch it out a bit – thinking I needed to ration it out like the box of cookies my mom sent to me at camp those many years ago).
And while two of the three are not to be found in these parts, I thought it might be enjoyable to relay my take on each of these clearly related, but very distinct beer.
First up was the traditional Oktoberfest. It pours like an Oktoberfest should – dark orange with a wispy white head and fantastic clarity. The aroma releases a rich bready malt, hints of brown sugar accented by a grain sharpness on the edges. The sip starts with a soft malt upfront that sharpens mid-palate. I pick up demerara sugar, toasted bread and a rye-like character. The finish is sweet but leaves a lingering grainy dryness on the roof of my mouth, making it seem more complex than one would expect.
I can say unabashedly this is one of the best Oktoberfests I have sampled in Canada. Clearly better than Sam Adams' version and it might even give the classic Germans a run for their money. It strikes that balance between complex malt and dryness with the dexterity of a master. Truly lovely. I know six-packs of it are around town right now. It is still likely in great shape, still being less than two months old, and it didn't travel that far.
Next was Punk-n-Fest, which takes the base beer and adds pumpkin and the standard pumpkin beer spices. My first observation is that the beer seems a bit darker – a dark amber with an orange hue, with a moderate off-white head that lingers with a loose blanket covering. I can't be certain it was darker, as I didn't have them side-by-side, but it does seem that way to me. Could that be the pumpkin?
The aroma is sweet bread, pumpkin, cinnamon, clove and allspice. But to be clear, the spices don't overwhelm the breadiness, meaning the beer has a pleasant malt character – more than most pumpkin beer. The beer starts with an initial rich breadiness much like the first example. Then in the middle a moderate spicing moves up in the middle. It never fully overtakes the dark sugar/toasty quality of the beer, which allows me to remember that this beer started life as an Oktoberfest. The finish is dry with a lingering clove character.
The beer works for me because it offers a richer, fuller malt base than most pumpkin beer, which I find can often be uni-dimensional. Yet it is not cloying and the spices know their role. Plus the sharpness found in good Oktoberfest helps counter the spicing, allowing the beer to hold all three characters in tension.
I left the big boy til last: Smoktoberfest – a rauchbier Oktoberfest. This one
may have had the toughest hill to climb, given that I recently tried (and reviewed) Aecht Schlenkerla Rauchbier from Brauerei Heller in Bamberg, Germany (I sampled their Marzen, which for our purposes here we can consider essentially the same style). But I was also looking forward to it the most, As Aecht Schlenkerla has also turned me on to smoked beer.
The appearance falls back to the traditional dark orange with great clarity and an initially thick white head that ends up offering only a thin veneer on the beer. The aroma starts rich malty, bready – just like the others. I am not sure if I really pick up smoke in the aroma. Is it there in the background? I can't be sure whether I pick it up or just want to.
Once again, the flavour begins with soft malt upfront, this time  bready, toasty and adding some caramel character. Expectedly it has a nice Oktoberfest start. Middle is also about the same as the traditional. It is the finish where things get interesting. The smoke builds slowly, drying and sharpening the beer.Until you know it is there. It leaves a linger reminiscent of an Oktoberfest passed through burning wood – touches of woody smoke and dry earthiness. The smoke serves as an accent rather than the dominant feature of the beer. It adds complexity and yet also makes it simpler in some strange way.
I like how smoek plays a supporting role here, but with Meryl Streep appropriateness. It lets the beer be what it needs to be, but you still can't help but turn your attention to it when it appears (much like Ms. Streep in her movies). Your final impression is permanently marked by the smoke's presences – the beer is drier, sharper and earthier. Yet, because it does not steal the lead, the balance is sufficient to make me contemplate a second one (if only I had another bottle), which is not like me and most rauchbier.
The trilogy, in my mind, is a lovely little homage to the German fall festival beer. Three very different beer, but none lose their identity as an oktoberfest. But even more than that, the last two seem to gain from their relationship with Oktoberfest. They work better as a specialty beer than many other versions of those beer. The fuller, richer, complex malt of the base beer gives a broader stage upon which spices and smoke can work.
And finally, it makes me wonder what other classic styles could benefit from a trilogy like this – three tweaked versions released in quick succession. So many options. Now to go get me more of the first one.